CRUDGINGTON MACHINE TOOLS INC.
A DAVENPORT INDUSTRIES L.L.C. COMPANY
Well we were. Until the unfortunate circumstances that forced Davenport to declare bankrupcy. Crudgington Machine Tools is no longer in the business of manufacturing machine tools. All the assets as well as Davenports assets were purchased by Brinkman International Group, B.I.G. has formed a new company called Davenport Machine Inc. and is consolidating all operations to Rochester, NY. So it looks like a move to Rochester is in our future.

This web page will now be the Crudgington family page, we will still include information about our CNC Screw Machine because it is a huge part of our recent history.

Click on the links above to find out more about our MULTI SPINDLE CNC LATHES. click here for CMT830 pictures.

I would also like to acknowledge Susan Holmes. She has done a great deal of research into Crudgington family history and has set up a very informative and insigtful web page crudgington.org.

Our particular branch of the Crudgington family tree came to America in 1977. John Crudgington came here from England with his family on a three year commitment with Wickman Machine Tools and we just never went back. Johns father moved to Coventry during WWII from Kent, so we would probably be decended from the London Crudgingtons.
---
Granny and Grandad with all the Grandchildren
except for Jessie.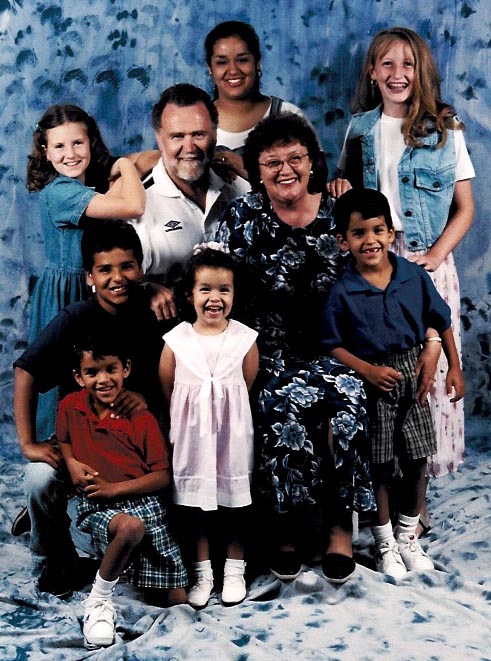 Jessie.